Dwelling near Ramelton, Co. Donegal
Dwelling near Ramelton, Co. Donegal….
Appointment to the Project:
The Client's approached us with a view to create a Home for their present and future family needs. The site was accessed via an existing laneway, nicely secluded in the heart of the countryside with far reaching views of Lough Swilly and beautiful directional landscape views of rolling hills and tree copses.
SITE VIEWS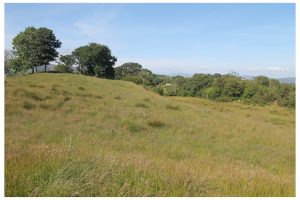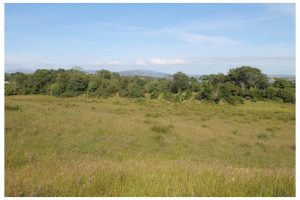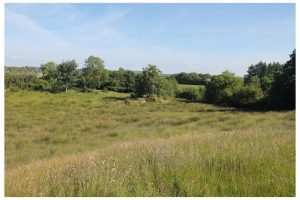 SITE CLEARED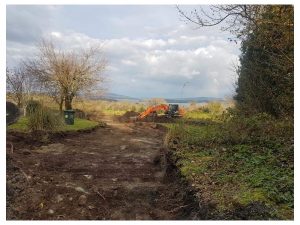 The Brief / Design:
Optimise the far reaching views of Lough Swilly views and maximise the rolling countryside views, frame the views where possible from within the dwelling.
Create external connections to a west facing patio for evening sun from the Living space, provide for morning sun as it traverses the site, bring in shafts of west sunlight into the entrance hall.
Create a budget conscious compact design with a contemporary influence, taking into consideration the accommodation requirements.
Create an A2 rated Dwelling influenced through air tightness and low energy in terms of high levels of insulation, consider thermal bridging principles.
DWELLING ROOFED STAGE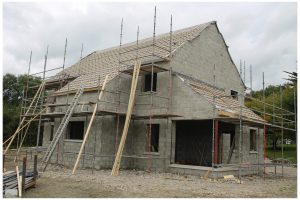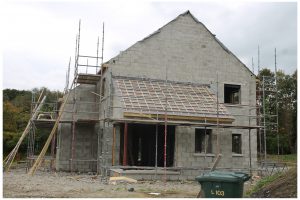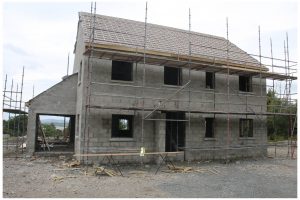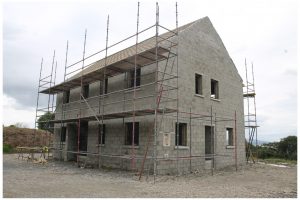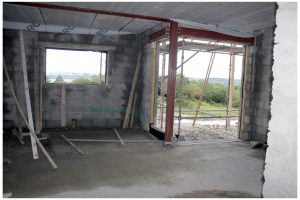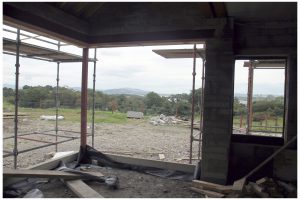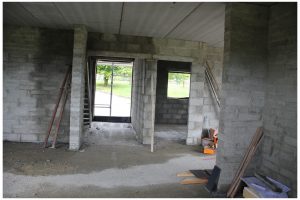 AIR TIGHTNESS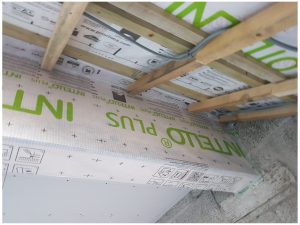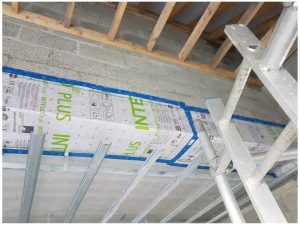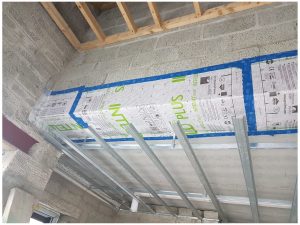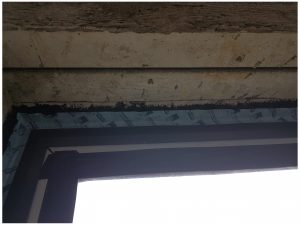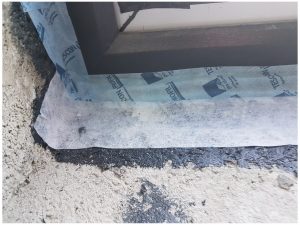 COMPLETED DWELLING